BC HighwayCams - Highway 3
---
Please note all BC HwyCams use Pacific Time Zone (PT).
Attention motorists:
Fall weather can make highway conditions in B.C. unpredictable, particularly through high mountain passes. Winter tires or chains are required on most routes in British Columbia from October 1 to April 30.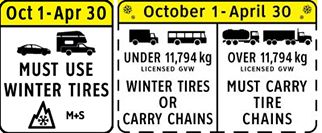 Click for more information
This highway cam image is currently unavailable due to vandalisim. Our technicians have been alerted and we hope service will resume as soon as possible.

Camera out of operation

Image Temporarily Unavailable.